The Roof Repair Choice: Where Quality Meets Unrivaled Service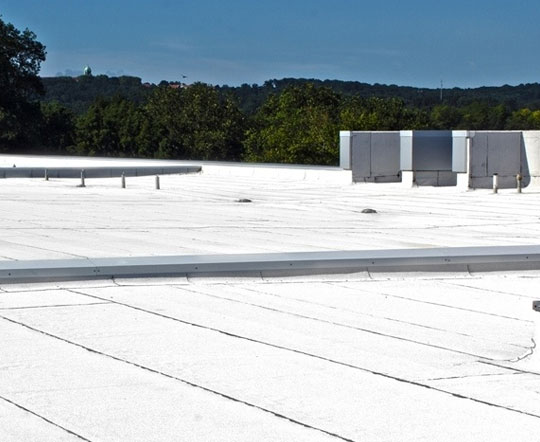 Your roof, a steadfast guardian against the elements, deserves nothing less than the pinnacle of care and attention. When it comes to roof repairs, making the right choice is crucial – a choice where quality seamlessly converges with unrivaled service. Join us on a journey into why our roof repairs in Southaven stand out as the undeniable choice for those who seek excellence.
Transparency in Process, Confidence in Results
We believe in building trust through transparency. Our process is an open book, from the initial assessment to the completion of repairs. You'll be kept informed at every step, empowering you with knowledge about the condition of your roof and the steps taken to restore it. It's this transparency that breeds confidence – confidence in our process, our team, and the lasting results we deliver.
Crafting Excellence in Every Shingle
An unwavering commitment to craftsmanship is at the heart of our roof repair philosophy. Each shingle, each patch is not just a repair; it's a meticulous craft. Our roofers also provide custom roofing in Southaven, MS. Our skilled artisans bring dedication and precision that transform repairs into a seamless integration with the existing roof structure. The result? Excellence is woven into every inch of your roof.
Comprehensive Post-Repair Inspections for Peace of Mind
Our commitment to your satisfaction extends beyond the completion of repairs. We conduct comprehensive post-repair inspections to guarantee the efficacy of our work. This meticulous examination ensures that every aspect of the repair meets our high standards. It's our way of providing you with a fixed roof and lasting peace of mind, knowing that your roofing concerns are thoroughly addressed.
Flexible Scheduling to Accommodate Your Convenience
Recognizing that your time is valuable, we prioritize flexibility in scheduling repairs. Our customer-centric approach means we work around your timetable, ensuring minimal disruption to your daily life. Whether it's a small patch or a major repair project, we aim to provide service that not only meets but exceeds your expectations in terms of quality and convenience.
Innovative Roofing Technologies for Precision Repairs
Step into the future of roof repairs with our incorporation of innovative roofing technologies. We embrace the latest advancements to enhance the precision and effectiveness of our repairs. From state-of-the-art leak detection to infrared imaging for hidden damages, our utilization of cutting-edge tools ensures that every repair is not just a solution but a technologically advanced restoration.
Conclusion
When you choose our roof repair services, you're not just opting for a fix; you're choosing a transformation. You're choosing craftsmanship that elevates, service that surpasses, and a commitment to excellence that resonates in every repaired shingle. Your roof deserves the best, and our dedication to quality ensures that your choice is not just a repair but a testament to the enduring strength and beauty of your home. Elevate your roof repair experience with us – where quality seamlessly meets unrivaled service.