When people think of roofs, a shingled roof is often what comes to mind first. However, there are many other options beyond conventional shingles, such as metal roofing systems. Metal roofs are ideally suited for both residential homes and commercial buildings, including warehouses, retail stores, and many others. At Roof MD, our team of trained and experienced roofers understands the nuances of metal roofs and their installation requirements. We provide free estimates to homeowners and business owners who are thinking of replacing their old roofs with a durable and aesthetically pleasing metal roofing system.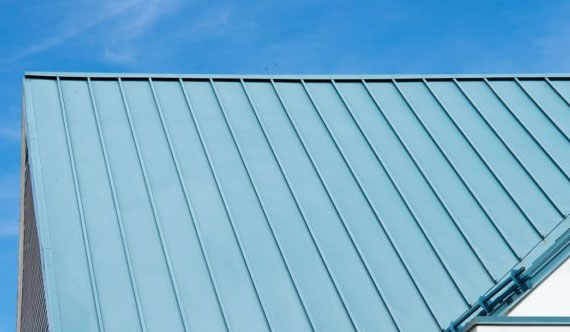 Benefits of Metal Roofs
Metal roofs are a popular choice among Tennessee residents for many reasons. First, they are endlessly customizable and can blend in well with the building's existing design scheme. However, many people choose metal roofing systems because they are the most durable roofs you can invest in.
A conventionally shingled roof may last about 20 years, depending on the weather conditions. However, a metal roof will easily last twice that. In fact, metal roofs can last for about 70 years, which is roughly the life expectancy of the house itself. Some of the other benefits of choosing a metal roof installed by Roof MD are as follows:
Durability: A metal roof can withstand wind gusts up to 140 miles per hour and it will resist cracking, corrosion, rust, and impacts.

Energy efficiency: During the hot Tennessee summers, the average person's electricity bill skyrockets. A metal roof can help reduce cooling costs by reflecting solar radiant heat away from the home.

Safety: Roofs are often the most vulnerable point in the home in a lightning storm or a wildfire. Metal roofs won't ignite, protecting the home from fires.
Benefits of Metal Roofs
There are many different styles to choose from. When you partner with Roof MD, we'll thoroughly explain each of your choices and offer recommendations that would be best suited to your particular building and your preferences. Some of the styles to consider are as follows:
Standing seam: These metal panels interlock together at the edges, creating a vertically standing seam.

Snap-lock: These panels have profile edges that snap together. They are particularly good at resisting tough weather conditions.

Stamped profile: Not all metal roofs are solid panels. A stamped profile metal roof will give you the look of shingles, tiles, or shakes, but with the durability and longevity of metal.
No matter which style you choose, the expert team at Roof MD will ensure that your project is completed with expert craftsmanship, on time, and within budget.
When You Need Roofing Services, Call Roof MD
Roof MD is a leading installer of top-quality metal roofing systems throughout Tennessee. From our headquarters in Germantown, we provide residential and commercial metal roofs to clients throughout Memphis, Cordova, Millington, and the surrounding areas. Give us a call today at (901) 305-9136 to request a free estimate for your new roof.