Gutters are crucial features of every building. They divert rain away from the structure in order to prevent water damage. The rain rolls off the roof and into the gutters, which then divert the flow of water to the downspouts. Without gutters, your foundation would settle, causing uneven floors and cracked walls. If your gutters are no longer doing their job properly, you may need gutter replacement services. At Roof MD, gutter replacement near Memphis is one of our specialties.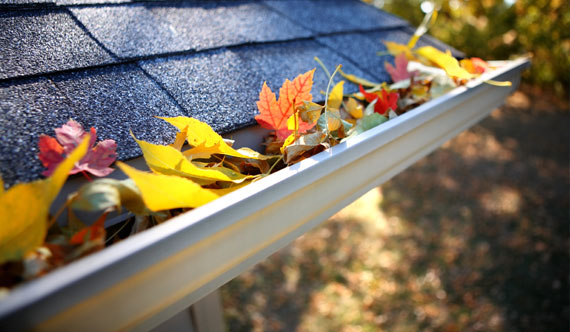 Our Gutter Replacement Services
Gutter replacement is not a DIY job, even for those who are skilled at basic home repairs. It's inherently dangerous to be on a ladder, and particularly to be performing complex work while you are one to two stories above the ground. Don't risk serious injuries by trying to do your own gutter replacement. Instead, let our expert team handle it for you. We are fully licensed and insured for your peace of mind.
How to Decide Whether to Repair or Replace Your Gutters
When Roof MD arrives at your property, we'll take a thorough look at your existing gutter system to determine whether we can repair them or whether you really do need gutter replacement. It's our goal to save our customers money whenever possible. We'll provide transparent gutter repair recommendations if the situation calls for it. However, in some cases, malfunctioning gutters do need to be completely replaced. Here's a look at some of the reasons why:
The damage is extensive. If just one or two sections of the gutter system are damaged, then we can likely perform gutter repairs. However, if multiple sections are damaged or the entire system is in bad shape, you'll need a gutter replacement.
The gutters have large cracks or holes. Our team at Roof MD can usually patch up small holes and cracks. However, large cracks and holes call for a complete gutter replacement.
The damage extends to your home. If your leaky or rotting gutters have already begun to damage your home, it's time to replace them. For example, you may notice rotting fascia, water stains on the eaves, or even foundation damage. These can indicate that the gutters are beyond repair.
For high-quality gutter replacement services near the Memphis area, you can count on Roof MD. Based in Germantown, TN, our team travels throughout the area to provide expert gutter replacement services on residential and commercial buildings. You can get in touch at (901) 305-9136 to request a free quote.