At a time when business owners are becoming increasingly conscious of environmental concerns and the need to conserve energy, a roof coating can be the right purchase. So, how does a roof coating work? Roof coatings act as barriers against the sun's harsh ultraviolet radiation. Thus, they can help you maintain a consistent temperature inside your building. They can also help you reduce your energy expenses. However, roof coatings can also help to extend the natural lifespan of your roof. Some coatings are resistant to water, so they will help protect your roof from water damage.
In many cases, a roof coating is a better option than a complete roof replacement. However, it is crucial to research your options beforehand, so you can be sure to find the right coating for your building. Here is a brief overview of the strengths and weaknesses of some of the different types of coatings that you can use for your commercial roof.
Acrylic roof coatings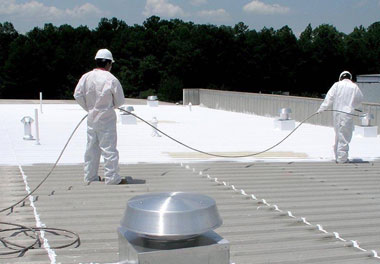 Acrylic is a a water-based coating that provides excellent value to commercial building owners. The acrylic has been specially engineered to be suitable for use on roof surfaces.
Strengths: Acrylic coatings can be beneficial to you in many ways. They are extremely reflective and provide great resistance to UV rays. It's a great choice for a wide range of different roofs, and it is also generally an affordable option.
Weaknesses: Acrylic coatings do have some potential weaknesses. For instance, they may wear down in response to weathering, and they should not be used in situations where there may be ponding water. They should always be applied at 50°F or above.
Polyurethane roof coatings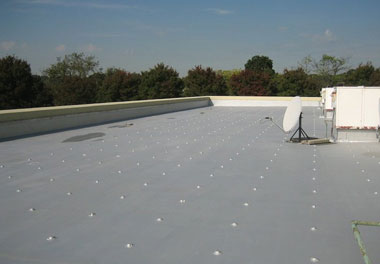 Polyurethane roof coatings come in two types: aromatic and aliphatic. Aromatic coatings do not resist UV radiation well, while aliphaltic coatings do. In most situations, an aromatic coating will be used as the base coating for the aliphaltic coating.
Strengths: Polyurethane roof coatings stand up well to traffic and impacts of all types, and they are also highly resistant to ponding water. They tend to stay clean, so they are a good option if you are looking for a cool roof.
Weaknesses: On the other hand, polyurethane roof coatings tend to have a strong odor that other coatings may not have. They are generally more costly than acrylic coatings.
Silicone roof coatings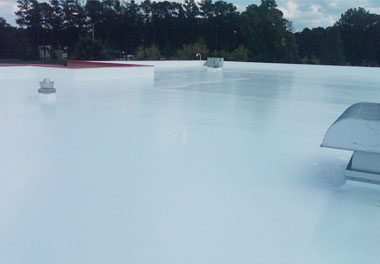 Silicone roof coatings are a versatile solution that can easily be applied to any roof surface. They are a common coating that can provide a lot of value for commercial customers.
Strengths: Silicone coatings stand up very well to weathering, water, and other common hazards. They are moisture-cured, and they can be used in humid climates.
Weaknesses: These coatings will become less reflective over time. They are also much less resistant to tearing than some other coatings. If you decide to recoat your roof, you will need to remove or recoat your silicone coating.
Whatever type of roof coating you choose, Roof MD will be glad to help you! Give us a call today at (901) 305-9136 for the consultation you're looking for.