When you choose GAF shingles, you can enjoy the peace of mind that comes from knowing your new roof will offer superior protection to your home and family. However, selecting high-quality roofing products is only part of the equation. You'll also need to choose a certified roofing contractor. At Roof MD, we're proud to be factory-certified as GAF Master Elite Contractors. As contractors with the GAF Master Elite designation, we maintain an ongoing commitment to continual professional development, superior customer service, and excellence in workmanship.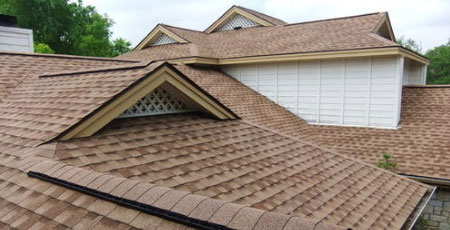 About the GAF Master Elite Certification
Originally founded in 1886, GAF is the leading supplier of roofing products in the U.S., with one in four American homes featuring a GAF roof. GAF is also committed to supporting professional excellence in the field by implementing the CARE (Center for the Advancement of Roofing Excellence) program, which has trained over 230,000 roofers in safe practices.
GAF is also known for its Master Elite certification. The roofers at Roof MD are proud to have earned the distinction of being factory-certified GAF Master Elite Contractors. It's a designation that reflects our commitment to continually improving our service to our clients. Our roofers are highly trained and skilled professionals who undergo continuing education initiatives and adhere to the highest standards in the industry.
Importance of Hiring a GAF Master Elite Contractor
It's always better to hire a licensed and certified roofing contractor. It lets you know that you'll be getting a roof you can rely on for many years to come. When you choose the factory-certified GAF Master Elite Contractors at Roof MD, you can rest assured that we meet the following certification requirements:
Adhere to all state and local licensure requirements.
Carry adequate general liability insurance for maximum homeowner protection.
Commit to ongoing professional education and development requirements.
Maintain a proven reputation in the community.
Fewer than 2% of all roofing contractors have achieved GAF certification. Roof MD is proud to be among this elite group of professionals.
How to Contact Roof MD
The contractors at Roof MD look forward to exceeding your expectations on your residential or commercial roofing project. In addition to earning the GAF Master Elite certification, Roof MD is also an Owens Corning Platinum Preferred Contractor and a CertainTeed Select ShingleMaster. To request a free estimate for your new roof installation, call our office in Germantown, Tennessee at (901) 305-9136. Our expert roofers also serve the surrounding areas, including Memphis, Hernando, and Collierville.