If you want to keep your roof in good condition for a long time, then it's important not to underestimate the value of roof maintenance. At Roof MD, we can provide you with the capable roofing services you require, including routine maintenance services. Our team has the skills and experience necessary to ensure that your roof stays sound for many years to come. Want to learn more? Call us today to schedule your inspection!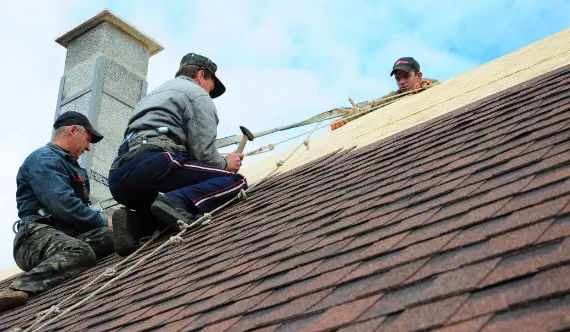 Our Roof Maintenance Services
Most of us don't spend much time thinking about our roofs, but they are constantly exposed to sunlight, wind, rain, and other things that can damage them. That's why it's so crucial to invest in regular maintenance. These are a few of the reasons why routine roof maintenance is so necessary:
Maintenance can help to reduce the frequency of repairs.

It can help extend the life of your roof.

It can uncover hidden damage, such as mold spots.

Finally, it can protect your curb appeal by preserving your property.
Roof MD offers residential and commercial roof maintenance services for customers throughout the greater Memphis area. We can check your roof for any warning signs of damage, including water stains, minor mold stains, debris, pooling water, and minor tears. By repairing this damage and restoring your roof to excellent condition, our team can help to ensure that your roof remains in great shape at all times. Routine maintenance can provide you with peace of mind that your roof is providing you with the first-rate performance your building needs.
When You Need Roofing Services, Call Roof MD
Are you ready to get started? If so, then it's time to connect with the team at Roof MD! We're here to provide you with the safe, professional roofing services you need for your building. You can always count on us for affordable, high-quality service. Our company will be happy to provide you with the services you need to protect your roof. To schedule a free roofing inspection today, call (901) 305-9136.