Are you in need of a reliable roofing contractor for your home or business? If so, then Roof MD is here to help! We are your No. 1 source for dependable roofing services in the greater Memphis area. Roof MD is a locally owned and operated company, and we have been serving the area since we first opened our doors in 2009. We are committed to making sure that each and every one of our customers is 100 percent satisfied with the work we do for them, so they'll want to come back whenever they are in need of roofing service.
Our roofing team has more than six decades of combined experience working on roofs, so we can always handle any issues that may arise during a project. Whether you need water damage repair, new shingles, or an entirely new roof, we will be glad to assist you. Roof MD is located in Germantown, Tennessee, but our services are available throughout the surrounding areas. Thus, you can always be sure that you'll be able to get the capable roofing service you deserve.
Our areas of service include:
Memphis

Bartlett

Arlington

Lakeland

Cordova

Collierville

Germantown

Millington

Mississippi

Olive Branch

Hernando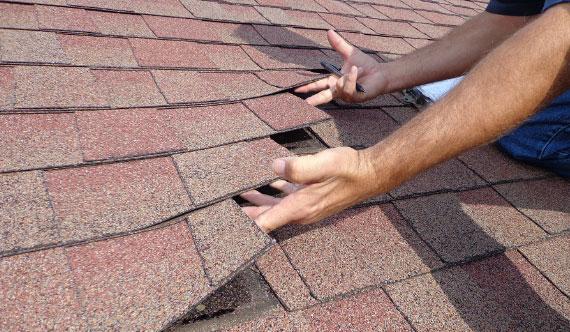 When you decide to have your roof inspected, it's important to seek out a qualified professional to do the job. When we do an inspection, we will not only look for signs of cracking and leaking; we will also check the entire roof for possible damage. We will check shingles, flashing points, gutters, drains, vents, and any other areas where damage could occur. We are experts at finding hidden damage, so that you can get it fixed before it leads to larger issues.
Schedule Your Inspection with Roof MD
If you aren't sure whether your building is in our service area, then feel free to get in touch with us! Our team is always available to answer your questions and provide you with the professional assistance you need. You can contact Roof MD at any time for a free roofing inspection by calling (901) 305-9136.. Don't wait any longer to get your roofing problems dealt with—call us today!