If there's one thing that every home needs, it's a sturdy and secure roof. If you're concerned that your roof may not be in the best condition, then you may want to think about replacing it. Your first step should be to speak with an experienced roofing contractor. A roofing professional will do an inspection to determine what kind of shape your roof is in, and whether you would be better advised to repair it or replace it.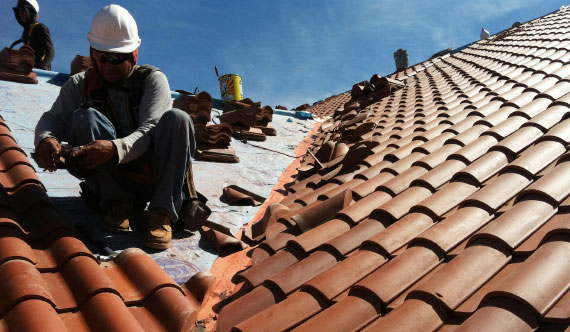 You may be wondering how you can tell whether the time has come to replace your roof. Here are some of the signs that replacement may be your best option:
You have missing or curling shingles. This means that your shingles need to be replaced—and it could mean that your roof is nearing the end of its natural lifespan. An inspection will reveal whether you can still salvage your current roof.

You notice that your roof is sagging. This could mean that your roof's structural integrity has been undermined, or it could indicate water damage. It can also mean that your roof's joints and rafters have not been constructed properly.

You see multiple leaks in your roof. While a single leak can easily be repaired, the problem may be more serious if you are continually having to plug leaks. Ideally, your roof should be strong enough to resist leaking.

There are mold spots on your roof. A mold presence on your roof means that there is water damage, and the problem is likely to get worse if you don't respond right away. If mold and mildew start to develop, then they will weaken your roof.

Your roof is more than 25 years old. While most well-made roofs should last at least two decades, time will take a toll on most residential roofs. If your roof is starting to show its age, then it may be time to replace it.
Contact Roof MD
When you need a reliable roofing expert in the Memphis area, the team at Roof MD is always here to provide you with the help you require. Our comprehensive roofing services are affordable, and we work to ensure that our customers are always satisfied. To schedule a free home roof inspection, call us today at (901) 305-9136.