When you're in need of a residential roofing contractor in Memphis or the surrounding area, your first call should always be to Roof MD. Our seasoned team specializes in tackling even the most challenging roofing projects, so we're fully equipped to provide you with the expert roofing services you deserve. Our products and services are affordable, high-quality, and energy-efficient. If you are concerned about your roof, then we can provide you with the peace of mind you're looking for.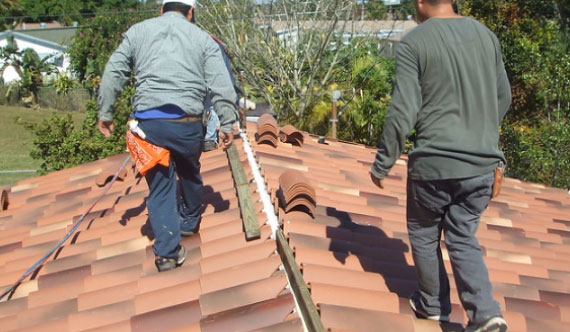 Our Residential Roofing Services
Whatever your roofing needs might be, our company is here to help you with them. Roof MD provides a full range of roofing services for residential customers, including:
Roof Repair
We always aim to repair a roof before a full replacement. Our primary concern is safety and quality of work so we always propose the best plan for the home owner. Second we aim to give our clients the best value for their dollar so when we can repair a roof and save a client money we propose that option. Read More…
Roof Replacement
Is your roof on the verge of failing? Our team can inspect your roof and decide whether the time has come to invest in a replacement. If it's time to upgrade, then we can install your brand-new roof for you.  Read More…
Roof Maintenance
If you want to preserve your roof for as long as possible, then regular maintenance is the key. Roof MD can provide you with routine roof maintenance, so we can identify and repair minor issues before they have the chance to evolve into major ones.  Read More…
New Construction
Building a quality roof is one of the most important aspects of constructing a building. That's where our team comes in! We will design a sturdy, energy-efficient roof for your building, whether you're building a residential home, a retail store, or even a warehouse.  Read More…
Roof Inspection
Want to make sure that your roof is in good condition? Our roofing experts can provide you with a professional inspection. An inspection is a must if you're buying a home, getting ready for the winter, or recovering from a major storm.  Read More…
Contact Us
When you need smart, efficient, and affordable roofing service, it's time to connect with Roof MD. We are an established roofing company, and our customers know they can always depend on us for the great service they're looking for. When you want to make sure that you always have a sturdy roof over your head, our capable team is available to help. If you'd like to schedule a free roofing inspection, then call us today at (901) 305-9136.