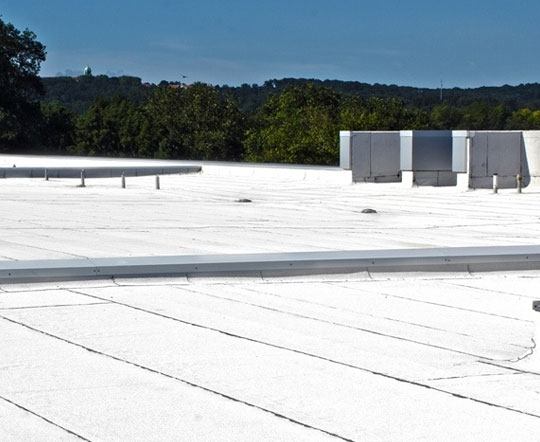 Roof MD is proud to offer state-of-the-art commercial roofing services in Memphis area. Let's face it: When it comes to your business, you can never be too careful.
That includes protecting your business's assets. If you allow them to become damaged, then it could have serious repercussions. That's just one of the reasons why you need to take proper care of your company's roofing system. If you allow this aspect of your building to fall by the wayside, then it could end up costing you a lot of money in the long run.
That's where Roof MD comes in to provide our customers with the peace of mind they need. We offer free roof inspections, routine roof maintenance, roofs for new construction projects, and even full roof replacement. Whatever your needs are, in other words, we can help!
Whatever type of roof your building has, our experts are ready to assist you. Roof MD uses only high-quality products, and our experienced team members have the skills and expertise necessary to ensure that your service is carried out in keeping with the highest standards of professionalism.
Are you working on a major roofing project? No problem! Our team is fully insured for your protection. We will keep to your preferred schedule, and we will also stay within the budget we have agreed upon in advance. You can always expect timely services from us, and you can expect us to do our work safely. We will always have an experienced supervisor on site, and our equipment is always well cared for.
Leave A Message for the Commercial Roofing Experts At Roof MD
So, do you have any questions? No problem! Our experts are always ready to answer any questions you may have about our commercial roofing services. Our goal is to ensure that you always have a great experience when you work with our company. If you would like to learn more about Roof MD, then simply give us a call today at (901) 305-9136.