You might be surprised to learn that wind is one of the most frequent causes of roof damage. In fact, wind damage is extremely common. If your roof has been hit by severe wind, you will want to have it checked out by a professional as soon as possible. Roof MD can provide you with the reliable roofing services you're looking for. We have been serving the Memphis community since 2009, and we are looking forward to assisting you with all of your roofing needs.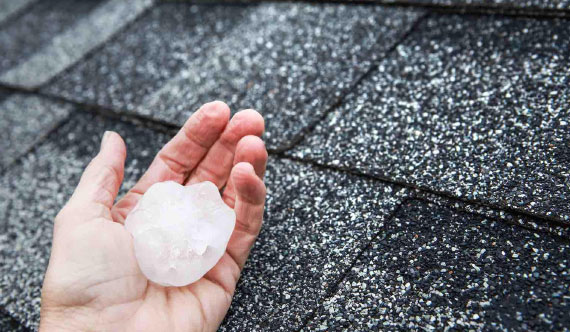 Our Wind Damage Repair Services
Wind can damage your roof in a number of ways. It can rip shingles from your roof's surface, or it can loosen them—which can lead to roof leaks. Wind can also tear off tree branches and send them crashing down on your roof, causing extensive damage. It can cause debris to rain down on your roof. In other words, wind is a serious hazard for your roof. If you believe that your roof has been damaged, then you should get in touch with Roof MD right away.
When we inspect your home's roof, we will check all of the shingles to see if they have been damaged or "curled." We will look for loose nails that could result in leaks. We will also check your chimney, your gutters, and any other spot that could have been compromised by wind. Our team will perform any necessary repairs in order to restore your roof to excellent condition. By the time we are finished with our work, your roof will be ready to protect your home once again!
Contact Us
When you're in need of immediate repair for your roof, it's time to call Roof MD. We are an experienced roofing contractor in the Memphis area, and our team is ready to provide you with fast, professional service. Our services are affordable, and we use only the best products and the most effective methods to serve our customers. If you would like to schedule a free roof inspection for your home or business, give us a call today at (901) 305-9136.