The Ultimate Guide to Conducting a Roof Inspection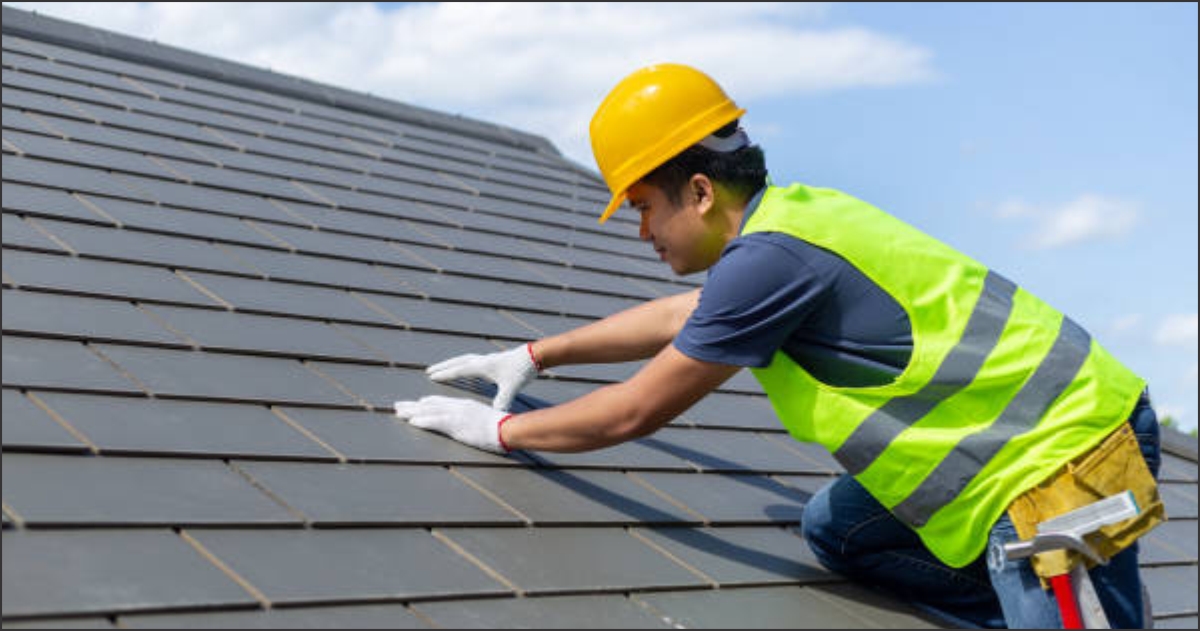 If you're a homeowner, it's essential to know how to conduct a roof inspection. A roof inspection can help you identify problems with your roof before they become more significant issues. Aside from that, there are many benefits that a roof inspection offers.
In this blog post, we will discuss the advantages of roof inspection and walk you through the steps of conducting it. We'll also provide some tips on what to look for during your inspection.
The Importance of Thorough Roof Inspection

Some people think that roof inspections are only necessary if there is a problem with the roof. However, this isn't the case. It's crucial to conduct a thorough inspection even if everything appears to be fine. This is because minor problems can quickly become big problems. Here are some of the benefits of conducting roof inspections:
Catch Problems Early

As we mentioned, roof inspections can help you catch problems early. This is important because small problems are usually more accessible and less expensive to fix than big problems.
Prevent Future Problems
In some cases, roof inspections can help prevent future problems. For instance, if you identify a loose shingle during your inspection, you can have it repaired before it leads to a more significant issue.
Improve the Lifespan of Your Roof
Regular roof inspections can also help improve the lifespan of your roof. They allow you to identify and fix problems before they cause major damage.
Save Money in the Long Run
New roofs can be expensive. By conducting roof inspections and taking care of small problems, you can save yourself a lot of money in the long run and avoid costly repairs.
How to Conduct a Roof Inspection Yourself
Now that we've discussed the importance of roof inspections, let's talk about how to conduct one. Here are the steps you'll need to follow:
Climb onto your roof – This is the most important step in the inspection process. You won't be able to see much from the ground.
Inspect your roof shingles – Look for any cracked, loose, or missing shingles. Also, look for any signs of mold or mildew.
Inspect your gutters and downspouts – Make sure that they are free of debris and that they are properly attached to your roof.
Look for leaks – Inspect your roof for any leaks. Look for any water damage on the ceilings or walls inside your home.
Inspect the roof flashings – The roof flashings are the metal strips used to seal around vents, chimneys, and skylights. Make sure that they are not loose or damaged.
If you are unsure about anything, don't hesitate to contact a roofing professional. They will be able to help you identify any problems and make the necessary repairs. At Roof MD, we offer roof inspections and repairs. We have a team of skilled roofers ready to help you with your roofing needs.
How a Professional Inspector Performs the Inspection
A roof inspection can be difficult to perform by yourself, particularly if you're not comfortable climbing onto your roof. If you're not sure about conducting an inspection yourself, you can always hire a roofing professional. Here's how a roofing inspection is conducted:
Structural Inspection: A roofing inspector will check the roof structure to ensure it is in good condition. They will also look for signs of water damage.
Visual Inspection: During a visual inspection, the roofer will look for any obvious problems with the roof. This includes things like missing shingles, damaged flashings, and leaks.
Thermal Imaging: Thermal imaging is a newer roof inspection method. It involves using a thermal camera to look for any heat loss areas. This can help detect leaks.
Infrared Moisture Survey: An infrared moisture survey is similar to thermal imaging. However, instead of looking for heat loss, it looks for moisture. This can help detect leaks that are not visible to the naked eye.
These are just some of the ways a roofing professional will inspect your roof. They have the experience and knowledge necessary to identify any problems. If you're not sure about conducting an inspection yourself, we recommend hiring a professional.
Signs That You Need a Roof Inspection
If you see any of the following, it's time to inspect your roof:
Your energy bills are higher than usual
You see water damage on the ceilings or walls
Your roof is more than 20 years old
You see missing roofing materials and cracked or loose shingles, which can signify wear and tear.
If you're unsure whether or not you need a roof inspection, contact a roofing professional. They will be able to help you assess the condition of your roof and make recommendations accordingly.
Tips for Maintaining Your Roof

In addition to conducting roof inspections, you can do some other things to maintain your roof. Here are a few tips:
Perform Interior Roof Inspection – You should also perform an interior roof inspection. You can do this by going into your attic and looking for any signs of leaks, water damage, or pests.
Keep Your Gutters Clean – It's important to keep your gutters clean, because it can cause water to back up and damage your roof. Make sure to clean them out regularly.
Trim Trees Near Your Home – Overhanging branches can damage your roof, so it's important to trim any trees near your home.
Repair Any Damage – If you see any signs of damage, make sure to have it repaired as soon as possible.
Consider Roof Coating – Roof coatings can help extend the life of your roof.
Hire a Professional Inspector – A roofing professional will be able to identify any problems and make the necessary repairs.
How to Find a Qualified Roof Inspector

When it comes to roofing inspections, you want to ensure that the job is done right. The best way to do this is to hire a qualified roofing company. The things you need to look for include:
Look for a contractor that has experience conducting roof inspections and making repairs.
You can also check online reviews to see what other homeowners have said about their experience with a particular contractor.
Make sure that the contractor is properly licensed and insured. This will protect you in case of any accidents or damage to your property.
Get a written estimate before hiring a contractor. This will help you compare prices and ensure you are getting the best value for your money.
It's important to remember that roofing inspections are not a do-it-yourself job. It's best to leave it to the professionals. These tips will help you find a qualified roofing contractor that can get the job done right.
Conclusion
A roof inspection is important to maintain the integrity of your roof. It's important to catch roof problems as early as possible to avoid further damage. If you're not comfortable conducting a proper roof inspection yourself, don't hesitate to contact a roofing contractor.
Contact Roof MD today if you need a professional roof inspection, roof repairs, or roof replacement. We would be happy to help you with all of your roofing needs.