How Durable Is Your Memphis Commercial Roofing System?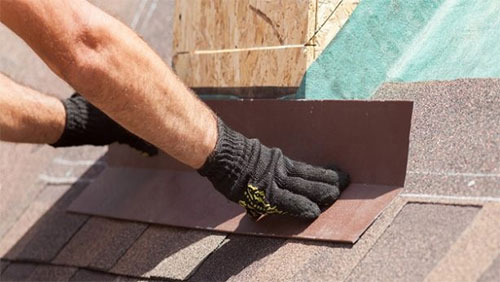 Commercial Roofing Maintenance & Repair Strategies:
The Roof is your building's first line of defense, saving you upto 50 on heating & cooling cost. Due to exposure to natural hazards such as heavy rain, hail, ice, snow, and extreme sunlight that may contribute to deterioration and maximize the risk of damage to the roof itself and the material used below it.
Your company's roof system is one of your most valuable assets. Having a slated maintenance plan in place to examine the condition of your rooftop and preclude costly repair sat the first sign of decay is vital to improving the life cycle of your commercial roofing system. Actively maintaining with regular inspection can helps you address minor issues which may escalate into severe glitches. Therefore, you can't neglect the minor repairs as they can lead to very costly emergency leak repairs.
Let us discuss some of the key points that can help you get the most out of your commercial roof:
Choosing The Right Material
Installing a new roof or making changes to your current roof system starts with proper selection of material. Nowadays, most commonly roof materials that are used in commercial places are made of Rubber, Metal, Thermoplastic, PIC, Bitumen, EPDM, and Polyvinyl Chloride. Considering a material that is durable and weather tightness. Avoid investing on a cheaper system, you might end up with more expensive repairs in the long run.
Hire Expert Roofing Contractors
Choosing a commercial roofing contractor with extensive history and a vast experience on residential and commercial projects, offering free initial check for any roof damage can provide you with unbeatable service that you needs. Some contractors do specialize in Roofing Insurance Claims and save your trouble. Small problems can deteriorate, if handled by a non-professional contractor. So, always hire a team of highly trained experts that can handle your project carefully. This will help protect your business from a risk of expensive repair or replacement.
Effective Workplace Inspections
Extend the life of your commercial roofing by taking good care and regular maintenance of your roof. By scheduling regular inspections to identify certain signs of damage, covering small leaks before they become expensive to repair and employing other preventative measures can help you save money on emergency leak repairs and increasing the life of your roof.
Heed Good Professional Advice
Professional commercial roofing contractors can assist you in making the sound decision and helps you in maximizing the service life of your commercial roofing. They have a wealth of knowledge on which material suits your building roof. In addition to that they know how you can keep your costs low after financing a new roof. Sometimes, spending your money on a roof that has outlasted its lifespan can be waste of your precious time.
Your company's roof system is a critical investment, hire contractors from Roof MD in Memphis. With 60 years of combined experience, we ensure that your Memphis company stays dry and safe by providing up-to-date quality commercial roofing services Memphis that includes roofing replacement, energy efficient product installation, highest-quality materials, workmanship, customer service and FREE quality inspections.
Feel Free to call Roof MD at (901) 305-9136 Let Our Experts Handle It!